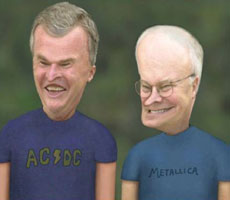 Kudos to David Koehler, the guy who created this brilliant blend of America's leaders and Bush and Cheney (see http://www.quirked.com/distortions).
"He said 'Bush' huh huh." "He said 'Dick' huh huh."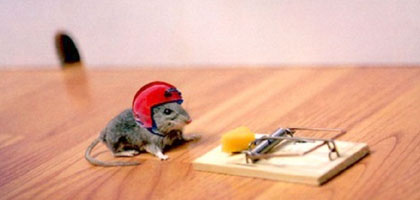 1.
2.
Smart Mouse!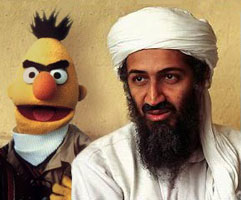 The site bertisevil.com spawned an onslaught of these depictions of Bert's little-known alter ego. Click here for more from this classic series.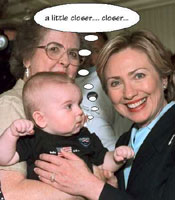 3.
3.
This lucky baby gets the chance to do what most of us can only dream of.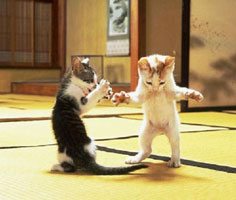 4.
5.
I don't know - for some reason, animals (non-human) make the funniest pictures. Click here for more.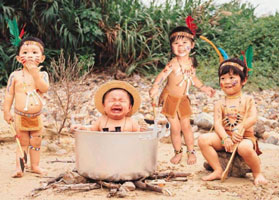 6.
Japanese kids have fun with classic American rivalry.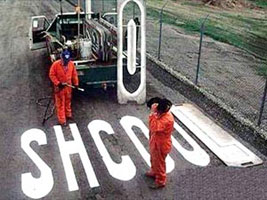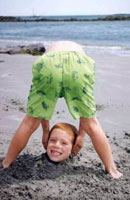 Couldn't think of a caption to do this picture justice.
"Dayamn, Jethro. Whut shcool did yew go to?"
7.
8.
Osama bin Laden and wife fleeing Afghanistan
9.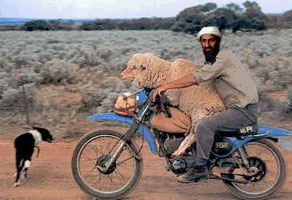 Funny facial expressions found in the wild.
10.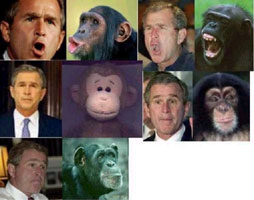 (click for larger image)